Partners
We Provide Access To Quality Education For ALL Girls
Butterfly Dreams Incorporation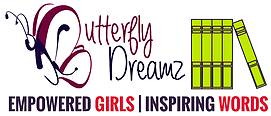 GEIG is ecstatic to announce our partnership with Butterfly Dreamz Inc. to offer our girls and community participants a storytelling and literacy workshop as part of our third vacation classes/ summer school session this August. Together, we are fundraising to get the Butterfly Dreamz team to Ghana. Butterfly Dreamz is publishing the HerStory journal to support the fundraising efforts to bring the team to Ghana. The HerStory Journal is perfect for mothers and daughters, mentors and mentees, or any woman/girl combination! Butterfly Dreamz is creating a journal that features some of the short stories and DIY (do-it-yourself) activities we use in our HerStory workshops. The HerStory Journal is perfect for mothers and daughters, mentors and mentees, or any woman/girl combination! More information at www.butterflydreamz.org
---
Lancaster University Ghana

For three years the Girls Education Initiative of Ghana, GEIG has partnered with Lancaster University- Ghana to provide access to quality education for girls in the Greater Accra and Ashanti regions of Ghana. Since 2014 GEIG students have benefitted from Lancaster University's campus facilities, staff, and students who have served as volunteer teachers for our annual vacation sessions. Together, GEIG and Lancaster have supported the transition of thirteen girls from junior high school to senior high school, and three from senior high to tertiary institutions. With this in mind GEIG and Lancaster University are expanding our partnership to benefit students in the Upper East, Upper West, and Northern regions of Ghana under the Lancaster Ghana Leaders Scholarship Scheme.
---
Level Up Village (LUV)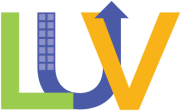 Our mission is to globalize the classroom and facilitate seamless collaboration between students from around the world via pioneering Global STEAM (STEM + Arts) enrichment courses.GEIG has partnered with LUV to offer an introductory coding course, and the Global Scientist course for our students and second grade students at the Benstel School System, a GEIG partner school in the Ashanti region.
---
NAPE Foundation | PALM Institute
GEIG has signed a partnership with the NAPE Foundation / Palm Institute of Strategic Leadership to offer programs for Ghanaian students at the tertiary level to initiate "Project Impact", our post secondary activities and programs.
---
Faytex International

We've also joined forced with Faytex International Sanitary pads to offer education about safe and healthy menstrual hygiene and practices. With Faytex's support GEIG beneficiaries will serve as ambassadors. They will conduct workshop.
---
Nubuke Foundation

GEIG team members Elizabeth and Andrews participated in Nubuke Foundation's Ghana Must Go: Critical Mass from October 3- November 2017. Ghana Must Go (GMG) is a three-year programme supporting creative solutions to contemporary problems. Following the eight week fellowship, participants submitted project proposals to receive further support from Nubuke Foundation for three years.The Connected Communities: App Lady and Poetry in Motion projects have been accepted for the next phase of Ghana Must Go.
---
Brainiqs Lab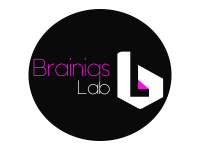 GEIG in partnership Brainiqs Lab will run the Connected Communities program in Accra. Brainiqs Lab student consultants will support in engaging with the schools, students, teachers and other stakeholders involved in the program towards aligning the goals of the program to deliverables and monitoring the growth of the program towards its socio-economic impact.
---
Campaign For Learning Disabilities

CLED is a non-profit organization in Ghana that works for children and youth with learning disabilities and mental health challenges.
---
World Reader

We provide a library of over 35,000 digital books so that anyone can be a reader. We combine digital technology with relevant content, smart programming and strong partnerships to make a lasting impact.
---